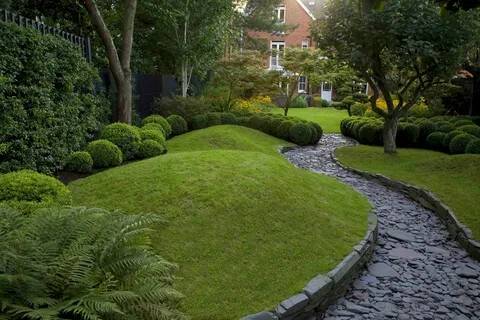 The terms "landscaping" and "gardening" are related but have distinct differences. Here's a breakdown of the key differences between the two:
Scope and Scale
One key difference between landscaping and gardening is the scope and scale of the activities involved:
Scope: Landscaping typically involves the comprehensive design, modification,fire hazard and organization of larger outdoor spaces. It encompasses the entire area, considering factors such as the layout, arrangement of plants and hardscape features, and the overall aesthetic appeal. Landscaping may include the creation of paths, installation of irrigation systems, construction of retaining walls, and other significant modifications to transform the outdoor space.
Gardening, on the other hand, has a narrower scope and is focused on cultivating and caring for plants within a specific area. It often involves tending to individual garden beds, flower borders, or container gardens. Gardening activities revolve around planting, watering, pruning, fertilizing, and other ongoing maintenance tasks to ensure the health and growth of the plants.
Scale: Landscaping typically involves working on larger-scale outdoor areas, such as residential gardens, commercial properties, parks, or public spaces. It considers the overall layout and organization of the entire outdoor space, including various elements like trees, shrubs, lawns, pathways, and hardscape structures. Landscaping projects may require heavy machinery, professional design expertise, and substantial resources to transform the outdoor space on a larger scale.
Gardening, on the other hand, often takes place on a smaller scale within a specific area or plot. It can be done in individual home gardens, small flower beds, vegetable patches, or even in containers. Gardening activities can be more manageable and may be undertaken by homeowners as a DIY project, requiring fewer resources and tools compared to larger-scale landscaping projects.
While there is some overlap between landscaping and gardening, the key distinction lies in the scope and scale of the activities. Landscaping encompasses the comprehensive design and modification of larger outdoor spaces, whereas gardening focuses on the cultivation and care of plants within a specific area or plot.
Design and Maintenance:
Another significant difference between landscaping and gardening lies in the emphasis on design and maintenance:
Design: Landscaping places a strong emphasis on design. It involves the artistic and creative aspect of planning and arranging outdoor spaces to achieve a desired aesthetic appeal and functionality. Landscape designers consider factors such as spatial arrangement, color schemes, focal points, balance, and the integration of various elements like plants, hardscape features, pathways, and decorative elements. The goal is to create a visually pleasing and cohesive overall design that enhances the outdoor environment.
Gardening, on the other hand, typically focuses less on design in comparison to landscaping. While gardeners may consider design elements within their specific garden beds or plots, the emphasis is primarily on the cultivation and care of individual plants. Gardeners may focus on selecting and arranging plants in a visually pleasing manner within their garden beds or borders, but the scale of design considerations is usually smaller in comparison to landscaping projects.
Maintenance: Landscaping involves both the initial installation and ongoing maintenance of the outdoor space. Professional landscapers may offer maintenance services to ensure the long-term health and beauty of the landscape. This can include activities such as mowing, pruning, fertilizing, pest control, and overall landscape management. Maintenance tasks are performed to preserve the intended design, ensure plant health, and keep the outdoor space looking well-maintained.
Gardening places a stronger emphasis on ongoing maintenance tasks. Gardeners are responsible for the day-to-day care of the plants within their specific garden beds or plots. This includes activities such as watering, weeding, deadheading flowers, trimming or pruning, and providing proper nutrition for the plants. The primary focus is on ensuring the health and growth of the plants within the garden.
While both landscaping and gardening involve maintenance, landscaping often includes broader maintenance tasks that encompass the entire outdoor space, while gardening maintenance is more specific to the individual plants within the garden beds or plots.
In summary, landscaping places a significant emphasis on design, considering the overall aesthetic appeal and functionality of the outdoor space, while gardening focuses more on the ongoing care and maintenance of individual plants within a specific area.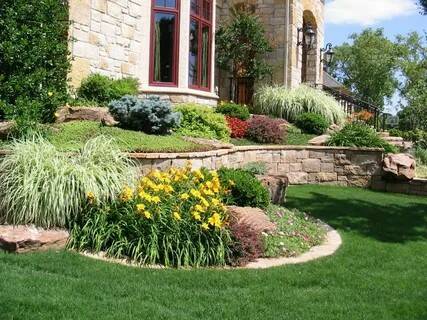 Advantages and disadvantages
Here are some advantages and disadvantages of both landscaping and gardening:
Advantages of Landscaping:
Enhanced Aesthetics: Landscaping can transform outdoor spaces into visually appealing and inviting environments. Thoughtful design, proper plant selection, and the integration of hardscape features can significantly enhance the overall beauty and curb appeal of a property.
Increased Property Value: Well-designed and maintained landscapes can increase the value of a property. A professionally landscaped yard can attract potential buyers and make a positive impression, potentially leading to a higher selling price.
Functional Outdoor Spaces: Landscaping allows for the creation of functional outdoor areas, such as patios, walkways, and seating areas. These spaces can be used for relaxation, entertainment, and recreation, expanding the living space of a property.
Environmental Benefits: Landscaping can have several environmental advantages. It helps to reduce soil erosion, improve air quality by filtering pollutants, provide shade and reduce energy consumption, and create habitats for wildlife. Well-planned landscapes can also assist with water conservation through the use of proper irrigation techniques and selection of drought-tolerant plants.
Disadvantages of Landscaping:
Cost: Landscaping projects can be expensive, particularly when professional services and significant modifications are involved. Factors such as the size of the area, the complexity of the design, and the quality of materials used can contribute to higher costs.
Maintenance Requirements: Landscaping requires ongoing maintenance to preserve the desired aesthetic and functionality. Regular maintenance tasks, such as mowing, pruning, watering, and weeding, can be time-consuming and may require additional resources and expertise.
Environmental Impact: Improperly designed or maintained landscapes can have negative environmental impacts. Issues such as excessive water usage, use of chemical fertilizers or pesticides, and improper disposal of yard waste can harm local ecosystems and contribute to pollution.
Advantages of Gardening:
Personal Enjoyment: Gardening can be a fulfilling and rewarding hobby. It allows individuals to connect with nature, nurture plants, and witness their growth and beauty firsthand. Gardening can also provide a sense of relaxation and stress relief.
Fresh Food and Herbs: Vegetable and herb gardening enables individuals to grow their own fresh and organic produce. It can provide a sustainable source of healthy food, reduce grocery bills, and offer the satisfaction of harvesting and enjoying homegrown crops.
Environmental Benefits: Gardens contribute to environmental sustainability. They provide habitat for pollinators and beneficial insects, contribute to biodiversity, and promote healthy soil. Additionally, growing plants can help absorb carbon dioxide and mitigate the effects of climate change.
Disadvantages of Gardening:
Time and Effort: Gardening requires consistent effort and time investment. Regular tasks, such as watering, weeding, and pest control, need to be attended to ensure the health and productivity of plants. Gardening may not be suitable for individuals with limited time or physical capabilities.
Limited Space: Depending on the available space, gardening opportunities may be restricted. Those with limited outdoor space may need to rely on container gardening or seek alternative gardening options such as community gardens or indoor gardening.
Pest and Disease Management: Gardens can be susceptible to pests, diseases, and other plant-related issues. Gardeners need to be vigilant in identifying and addressing these problems to prevent damage to their plants and ensure their success.
It's important to note that both landscaping and gardening can be adapted to suit individual preferences and circumstances. The advantages and disadvantages may vary depending on factors such as personal goals, available resources, and level of expertise.